Hand Scraping Accessories
A&W Precision, who acquired the original Anderson Brothers Manufacturing hand-scraper product line, offers a variety of accessories to accompany its scrapers. We strive to provide you with quality equipment and all the items you will require to complete the job.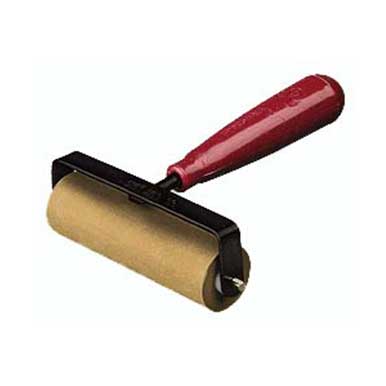 SPEEDBALL SOFT RUBBER BRAYER
Heavy duty steel frame eliminates warping. Durable plastic comfort grip handle. Soft natural gum rubber roller with precision ground finish picks up more dye than harder brayers. 40/42 durometer assures even dye distribution.
Buy Now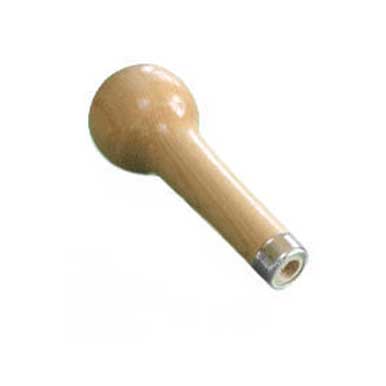 REPLACEMENT HARDWOOD HANDLES
5-002 Handle for all Model 5's
5-002H for 3/4" and 1" Scrapers
HK24 Handle for 1 1/4" Scraper
Buy Now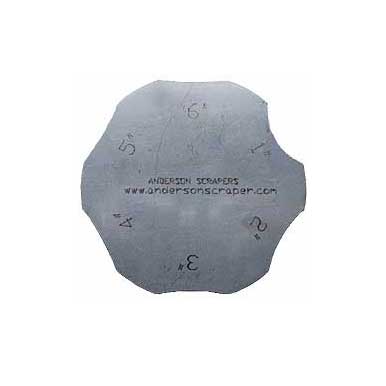 BLADE RADIUS GUAGE
Approximately 4" diameter
Stainless steel gauge never wears out
Laser cut perimeter provides 1-6" radii
Easily check your sharpened blade's radius with our new Radius Gauge. Just compare your blade next to the radius you need and keep sharpening until the blade matches the radius on the gauge.
Buy Now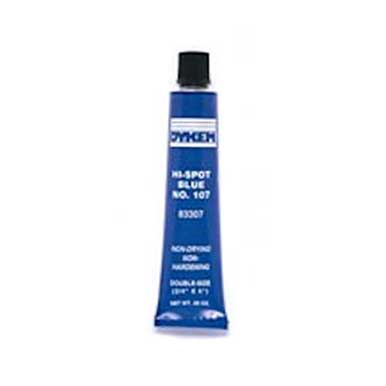 MARKING MEDIUM
0.55oz. Non-drying, Non-hardening. Transfers from one surface to another.
DYKEM® Hi-Spot is an intensely blue, soft, uniform paste that spreads easily and evenly to show high spots on bearings. It is most valuable when used on flat bearing surfaces of lathes, planers, milling machines, etc.
A thin coating may be left on the surface day in and day out, and will not dry. The film remains "wet" and "transferable" and in condition for months. No nightly clean up or morning re-bluing is necessary.
Buy Now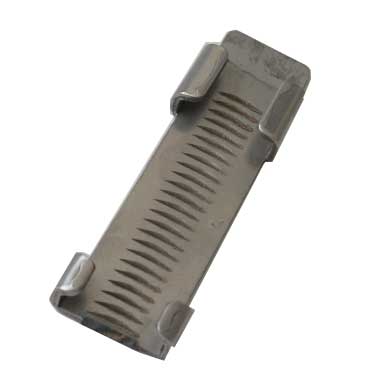 REPLACEMENT CLAMPS
HK1 Clamp for 3/4" Scraper
HK2 Clamp for 1" Scraper
HK3 Clamp for 1 1/4" Scraper
Buy Now